Join us for our second annual event, Joyful Noise: A Gospel Celebration, Friday March 6th starting at 6 pm at Patriot Hall in beautiful Sumter, SC. Tickets are $8 in advance and $10 at the door. Tickets can be purchased at Patriot Hall's Box Office
Darlene McCoy from The Nightly Spirit will be MCing this joyful event! Be sure to click on her name to visit her Facebook page!
This event promises to be an inspiring, fun, and competitive showcase of talent. We are looking for Community Choirs, Church Choirs, Ensembles, Praise Teams and Youth Choirs, in the Midlands and Pee Dee area.  If your Choir is interested in participating, please contact us at choirs@commbroadcasters.com  or call 803-775-2321. Ask for Carolyn. OR You can sign up below using the form! Deadline to register is February 18th!
If your Choir wins you'll get the prize of all prizes:
(1) A $1,000 cash prize!
(2) The title of Joyful Noise "Choir of the Year" 
(3) A Record Deal with Benn Entertainment!! That includes "a Single recorded, produced, Mixed and mastered, marketing and distribution on our label" Click their logo below to check them out!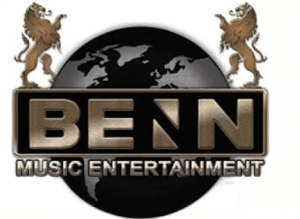 You don't want to miss this!
CONTEST RULES
1.  No more then 10 minute performances per choir
2. We MUST know how many members are in your choir.
3. If you are not playing your music live, you MUST submit your music (to be played during your performance) to Christopher Sass (Promotions Director) @ chris_sass@commbroadcasters.com. Acceptable formats: .mp3. OR you can mail/bring a CD/flash drive to 51 Commerce Street, Sumter SC 29150 C/O Carolyn Garris
4. We must know what instruments you are bringing so we can prepare the stage. Please email your list to chris_sass@commbroadcasters.com
5. Each choir must submit a photo to Christopher Sass @ chris_sass@commbroadcasters.com
6. If you need amps/microphones for your instruments, you must bring those yourself. We can only provide microphones for vocalists, 2 guitar rigs, a bass guitar rig, and a drum set. Anything beyond that will be up to you and your choir.
7. There will be a total of 5 judges. Each judge will be working off a point system to determine who will win!
DEADLINE TO SUBMIT ALL REQUIRED MATERIALS IS FRIDAY, FEBRUARY 28TH!
If you would like to purchase tickets for your friends/family please email chris_sass@commbroadcasters.com
Please take a moment to READ OUR GENERAL CONTEST RULES