Need to find some great deals, or maybe the perfect holiday gifts for friends and family? Then you need CHRISTMAS SAVES - COMING UP SATURDAY, DEC. 9TH AT 10AM! We're giving you great deals and specials WITH 50% OFF OR MORE to some of the area's best stores, restaurants, spas, plus tickets to special holiday season events and more!
Christmas Saves runs from 10a-3pm, and make sure listening throughout the day for Crazy Wayne to show up with even bigger and better sales deals!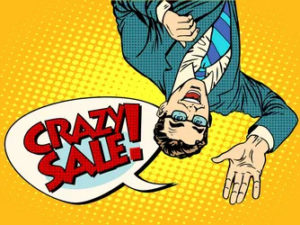 Make sure you go to ChristmasSaves.com - SATURDAY, DEC. 9TH AT 10AM - to check out the special offers and get yours before they are gone!